Listen to the
Badass Women At Any Age
What does it mean to be a badass?
I love Katie Couric's definition of a badass woman as someone who "stands up for herself, is confident, and is not afraid to challenge the hierarchy, the patriarchy, or conventional thinking".
To me, being labeled a badass is a great compliment for any woman. She has courage, has overcome obstacles, and now stands strong in her power and commitment to make a difference in the world.
If you're one such woman with an inspiring story to tell about your personal and professional journey, I'd love to have you on the podcast. Share your story so others will be motivated to step into their full potential.
Please fill out the guest application form and we'll be in touch shortly to schedule your interview.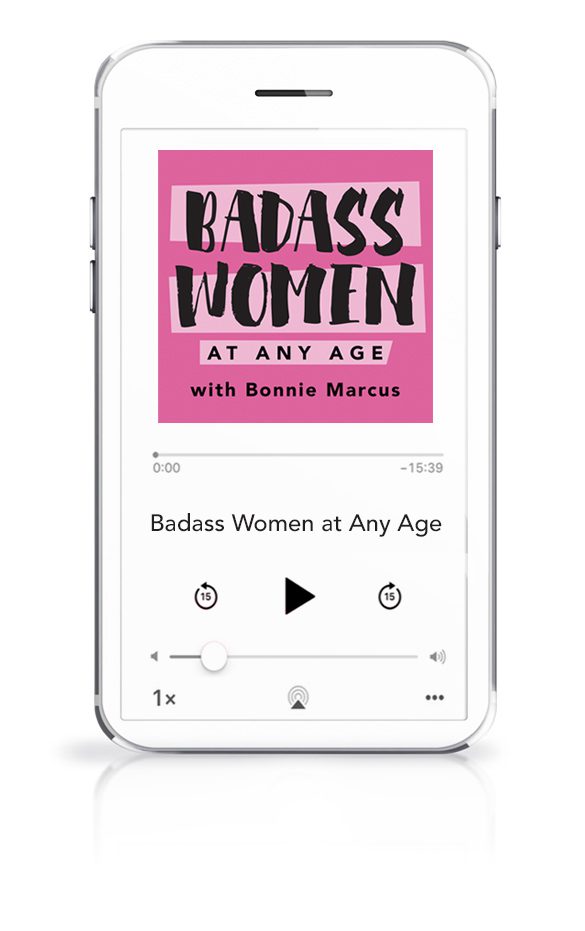 Inspired by her 100-year-old grandmother's workout routine, Sky Bergman decided to document her unbelievable routine and lifestyle. Realizing the positive impact of her grandmother's example, Sky set out in search of other positive and inspiring stories of aging.  The overwhelming response inspired her badass trailblazing journey to becoming a filmmaker.  Now playing on PBS, her directorial debut film, "Lives Well Lived", celebrates the lives of our elders, sharing  40 stories of older adults.