Listen to the
Badass Women At Any Age
What does it mean to be a badass?
I love Katie Couric's definition of a badass woman as someone who "stands up for herself, is confident, and is not afraid to challenge the hierarchy, the patriarchy, or conventional thinking".
To me, being labeled a badass is a great compliment for any woman. She has courage, has overcome obstacles, and now stands strong in her power and commitment to make a difference in the world.
If you're one such woman with an inspiring story to tell about your personal and professional journey, I'd love to have you on the podcast. Share your story so others will be motivated to step into their full potential.
Please fill out the guest application form and we'll be in touch shortly to schedule your interview.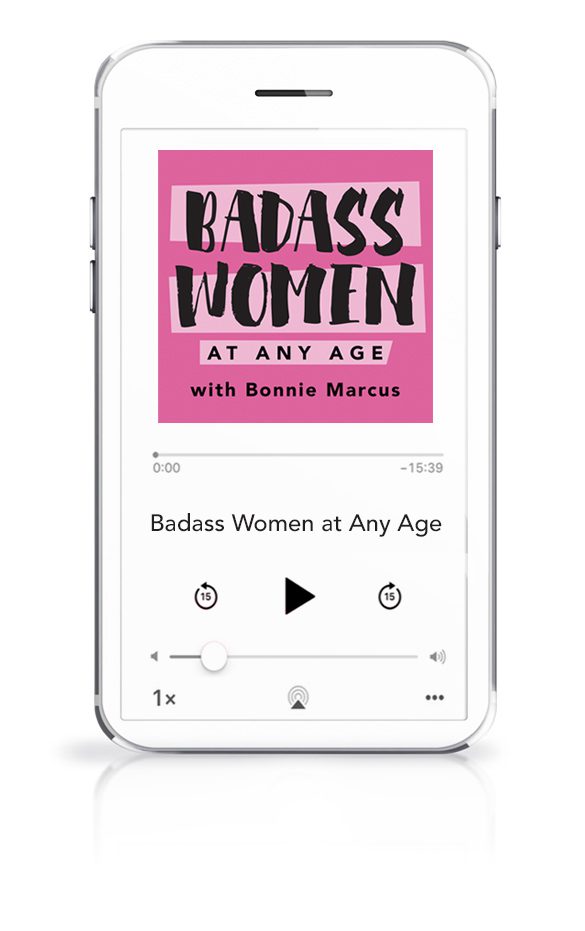 MJ Munsell had an early role model, her entrepreneurial grandmother, an independent woman who had her own shop where MJ would work and hang out. Her grandmother inspired her to stand on her own and pursue her professional dreams. An award-winning strategist, MJ has spent over three decades mentoring the next generation of designers. In her role as Chief Creative Officer, she champions human-centered design across MG2's diverse markets to craft meaningful solutions.