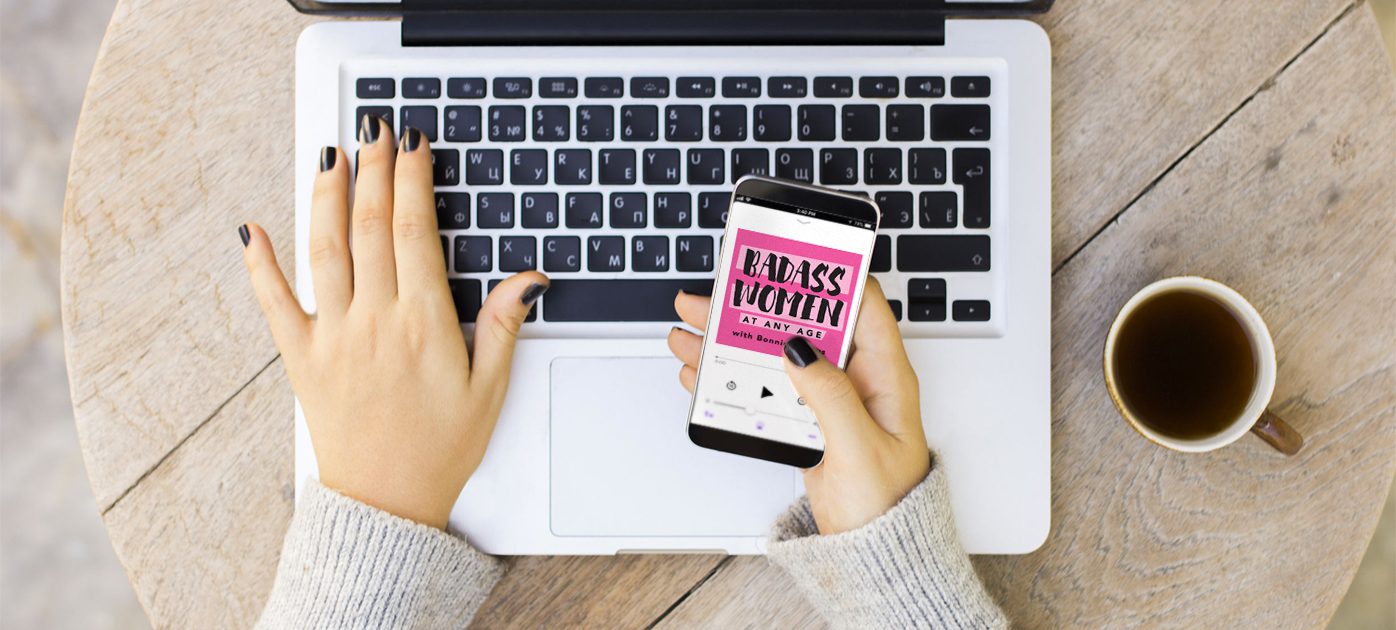 New Episodes Weekly – Tuesdays at 9am Eastern
BADASS WOMEN AT ANY AGE
Tune into this lively conversation with badass women challenging the status quo and stepping into their power! Hear their stories and get inspired to find your own passion, power, and purpose, regardless of your age.
Carolyn Herfurth is a New York based Reinvention Strategist, and a partner to her clients who helps them make the most of their life, business, and breakout of patterns that hold them back from truly being their most badass selves. She and I have a great discussion on the difference a great coach makes, why inner validation is the most important, and the personal process of how she has reinvented her own career time and time again.
Are you a woman who is challenging the status quo and resisting ageist stereotypes? Come on to the show and share your badass story. We invite you to fill out the application to see if you would be a good fit for an upcoming episode.