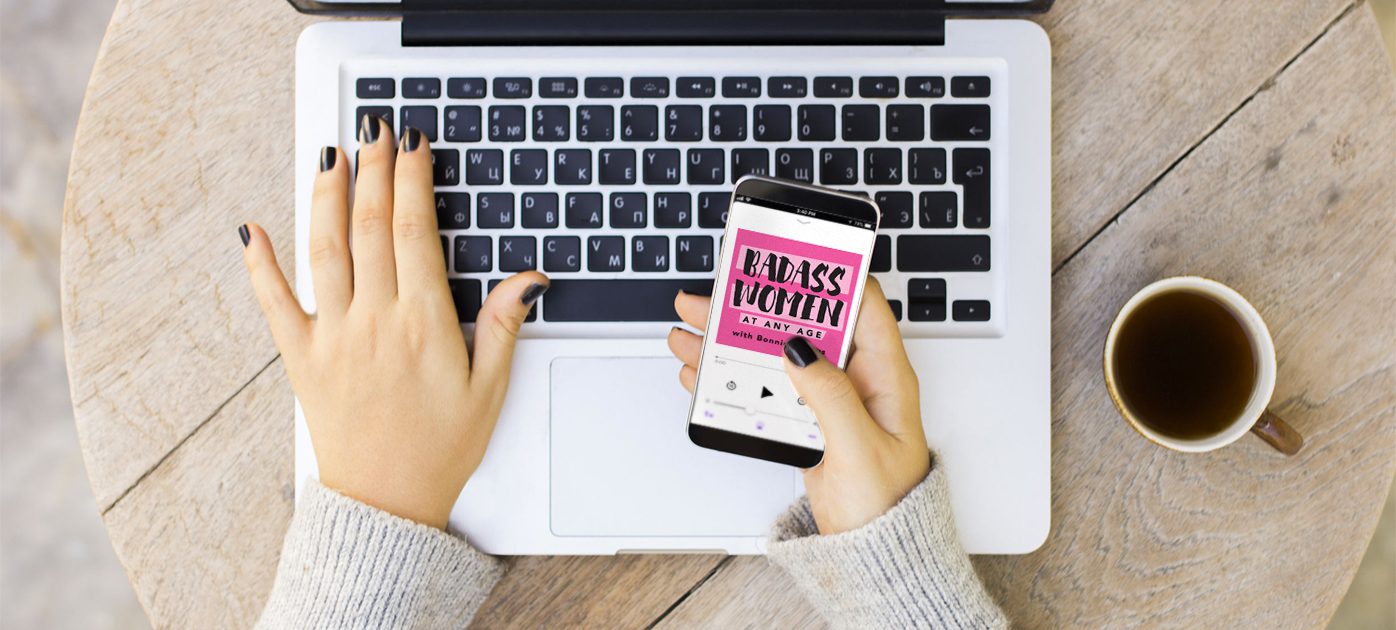 New Episodes Weekly – Tuesdays at 9am Eastern
BADASS WOMEN AT ANY AGE
Women are becoming stronger, claiming our power, and being true badasses. Host Bonnie Marcus interviews some of the most groundbreaking badass women and shares their stories of doing extraordinary things to change perceptions and challenge the status quo.
Dolores Hirschmann has made a successful career out of helping others identify their ideas worth sharing and amplifying them for the world to hear. She joins the show to talk about her company, Masters in Clarity, born from Dolores asking herself what she would want to do for free all day long. Dolores also talks about her work as a TEDx organizer, strategist, and coach, and ways we can embrace our voice and find clarity around our ideas.

Are you a woman who is challenging the status quo and resisting ageist stereotypes? Come on to the show and share your badass story. We invite you to fill out the application to see if you would be a good fit for an upcoming episode.