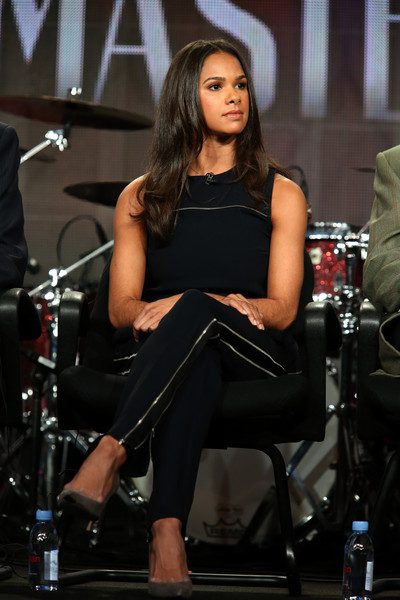 At 19, Misty Copeland imagined herself not as a member of the corps, but as a principal dancer. In her memoir, Life in Motion: An Unlikely Ballerina, Misty writes that "It felt right. It felt like a promise. Someday, somehow, it was going to happen for me."
And so it did happen. This week, Misty Copeland at age 32 made history, becoming the first female African-American principal dancer in the 75 year history of the New York's American Ballet Theatre.
Misty has always been outspoken about her ambition despite the societal norms that frown upon this for women. She knew what she wanted. She worked hard and she reached her goal. Under Armour released a statement calling her "a woman who is driven not by her detractors, but by her desire to be great."
What lessons about ambition can we learn from Misty? For she never wavered from her desire to be a principal dancer despite the obvious physical, personal, and professional obstacles.
Misty owned her story from the onset. She believed she was born to do this. Her deeply held belief and story fueled her motivation to succeed. Many women lack this degree of ownership. They subsequently give up being the central character in their story of career success and end up on the sidelines as a result.
Belief in the end goal is important for one's ambition to be realized because it provides the impetus to do the hard work necessary to master a skill and stay on track, and mastery is essential for ambition. Without skill, ambition is simply a pipe dream. Misty had a strong commitment to develop her talent and for years she focused on being the best she could be.
According to Anna Fels, psychiatrist and author of Necessary Dreams: Ambition in Women's Changing Lives, "the motivation to learn a skill or to pursue any endeavor, including an ambition, can be roughly calculated on the basis of two factors: how certain the person is that he or she will be able to attain the desired goal and how valued the expected rewards are." Therefore our belief that we CAN reach our goal along with the importance we place on reaching it, are critical for our ambition.
Research about ambition, however, teaches us that mastery alone is not enough. We need role models. We need recognition for our accomplishments and encouragement to stay motivated. Yet Misty had no role models. Certainly there were no black female principal dancers at New York's American Ballet Theatre. And Misty was discouraged at an early age by others who told her she didn't have the right body type to be successful. She persisted never the less.
Read the full article on FORBES.com